The fastest graphics card for gaming on the cutting edge
GPU Cores: 10,240 | Boost Clock: 1,665 MHz | Memory: 12GB GDDR6X | Memory speed: 19 Gbps | Memory Bandwidth: 912 GB/s More or less an RTX 3090 in games Breezy 4K performance Minimises ray tracing impact Slimmer VRAM than RTX 3090 Significantly pricier than an RTX 3080 Thirsty for power
The GeForce RTX 3080 Ti essentially offers the same gaming performance as the RTX 3090 but costs $300 less. Even here, with our extreme build, we can't help but keep a vague eye on value for money, and with the release of the 3080 Ti, Nvidia has basically retired the RTX 3090 when it comes to gaming. The RTX 3080 Ti is still a $1,200 graphics card, and that's if you net the Founder's Edition and not a pricier third-party job. It's hardly a budget option.
The only reason you might want to track down an RTX 3090 still is if you want to pair up your graphics cards, as at least for Nvidia Ampere, the RTX 3090 is your only option. It's the only RTX 30-series card fitted with the required connection for an NVLink bridge, but even with that installed, you'll still have to worry about whether the games you play support SLI. Hint: most don't, and support is only dwindling further as time marches on.
Comparisons to the RTX 3090 aside, the key consideration for the RTX 3080 Ti is that it is a supremely capable card when it comes to 4K gaming. Even ray tracing is on the table, especially if you're happy to turn on the modern magic that is DLSS 2.0—framerates are smooth and the final image quality stands up to close scrutiny without issue.
One consideration you have to bear in mind at this hardware level is stability. The RTX 3080 Ti is a power-hungry card, and when combined with the Core i9 10900K outlined above, you really want to ensure your PSU is up to the job. Nvidia suggests at least a 750W PSU for any build with this GPU, and here we'd recommend at least an 850 Watt unit, if not 1000W or more, and one from a highly acclaimed manufacturer that can also offer high operational efficiency.
Here are the best graphics cards you can buy right now.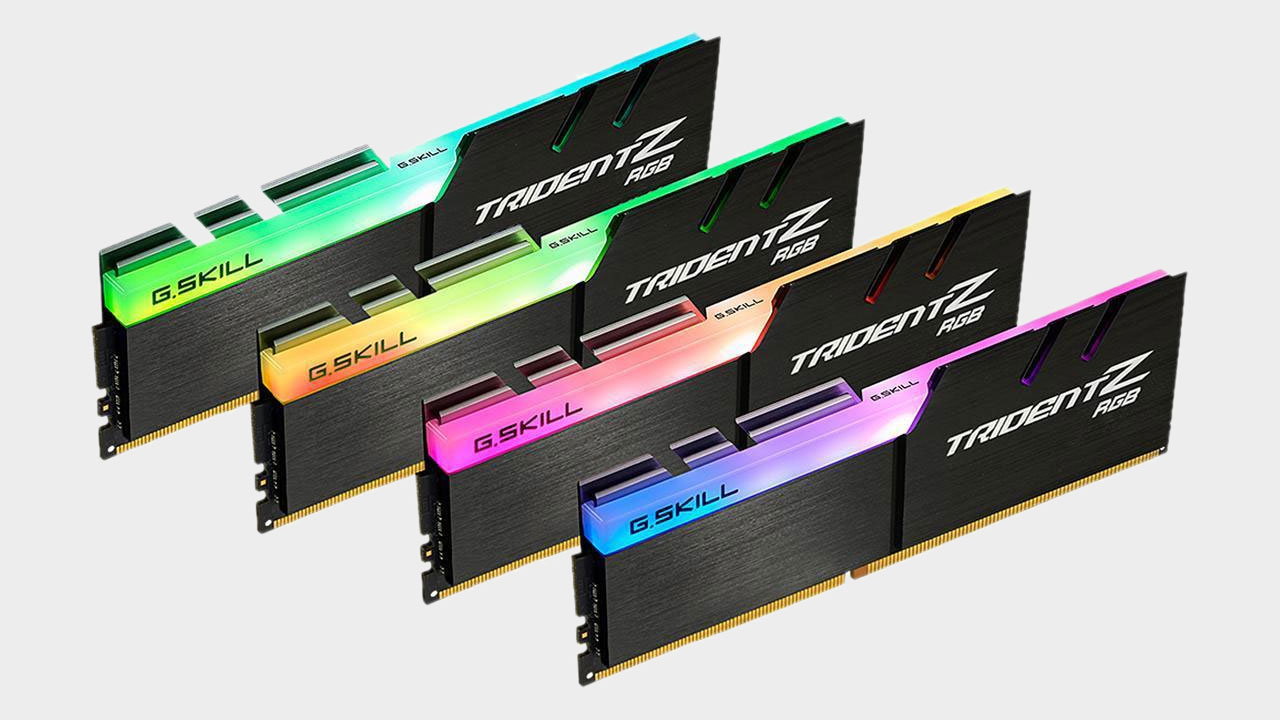 Memory
G.Skill 32GB TridentZ DDR4-3200 RGB (4x8GB)
Gobs of RAM for video editing, gaming, and more
Capacity: 4x 8GB | Speed: 3200 MT/s | Timings: 16-18-18-38 | Voltage: 1.35 V Never worry if you have enough RAM Double down and make a RAM drive RGB lighting isn't for everyone
You could put more memory into this build (up to 64GB), but 4x 8GB DDR4-3200 is more than sufficient for gaming. There are Run 3 unblocked games 66 at school many memory options, and speed is more about bragging rights than actual performance, but we love the look of G.Skill's TridentZ RGB sticks. RAM prices have been dropping lately and that means a 32GB kit can be had for well under $200. If you prefer some other brand, there are many options.
Besides G.Skill, we recommend Corsair, Kingston, HyperX, Crucial, Adata, and Team as safe picks. RAM has reached the point where most modules work well, so it's often a question of price—and color, if that's your thing—rather than minuscule performance differences. Higher clocked DDR4 might add a percentage point to the overall performance, but the money is usually better spent on a faster CPU or GPU or a larger SSD. Unless you're going for record overclocks, in which case go nuts on the fastest DDR4 you can find.
Need other options? Here's the best RAM for gaming in 2021.
Storage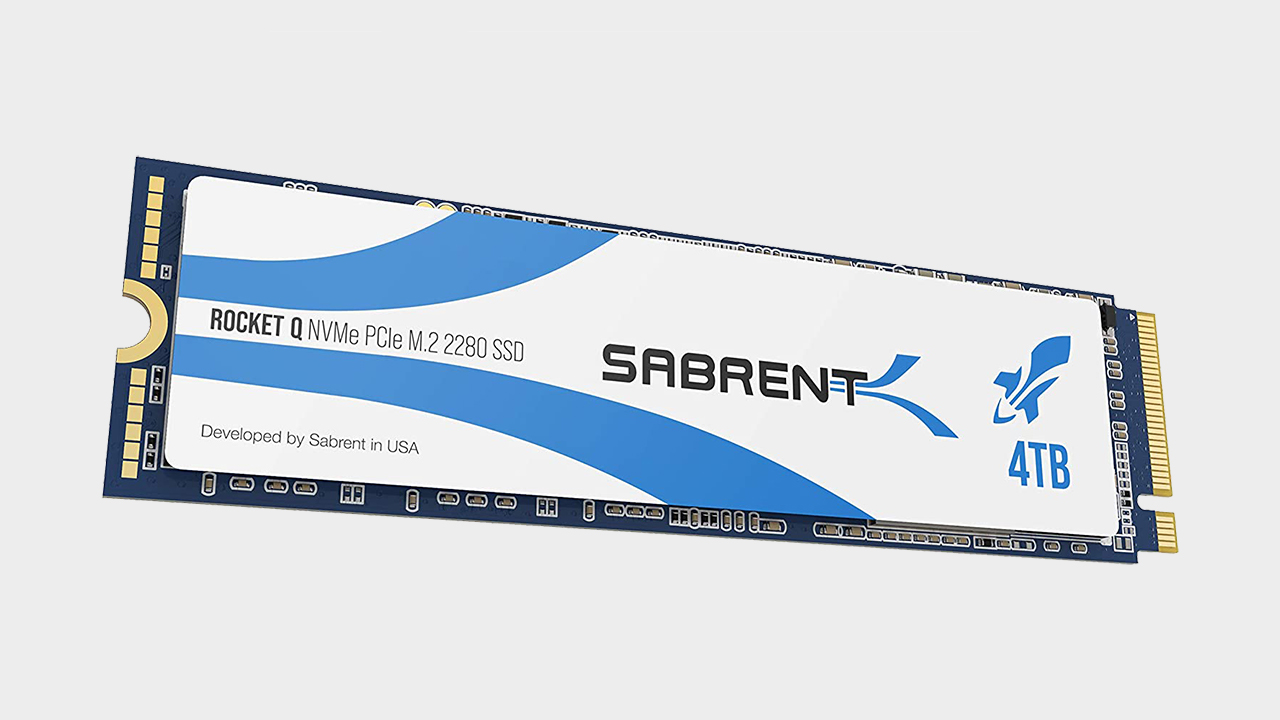 A tiny SSD with a whole lot of speedy storage space
Capacity: 4,096 GB | Interface: M.2 PCIe 3.0 | Sequential read/write speed: 3,200 MB/s / 3,000 MB/s | Random IOPS: 550K read / 680K write Huge capacity Genuine speed Almost affordable Last-gen PCIe 3.0 throughput
We've been pretty scathing about QLC SSDs in the past, even recently with Samsung's 870 QVO, but it seems that if you match the cheapest, slowest form of SSD memory with a high capacity and an M.2 interface, some magic happens. The Sabrent Rocket Q 4TB drive packs a huge amount of storage into an SSD the size of a stick of gum and still maintains performance on par with MLC drives.
The Sabrent is not quite as bandwidth-friendly as some other PCIe 4.0 drives, but without platform-wide PCIe 4.0 support on our chosen combination of CPU and motherboard, that speed would only go to waste.
The Sabrent's speed and capacity mean you can have a fast, capacious SSD boot drive without having to pick a slower option for data storage. If you're capturing a lot of footage or just want to have all your games installed at any one point, the Sabrent Rocket Q is a genuinely impressive drive.
And if you want to go all out, there's the similarly spectacular Sabrent Rocket Q 8TB drive too. Though that is around $1,400 for the privilege…
These are the best SSD for gaming options right now.
Power Supply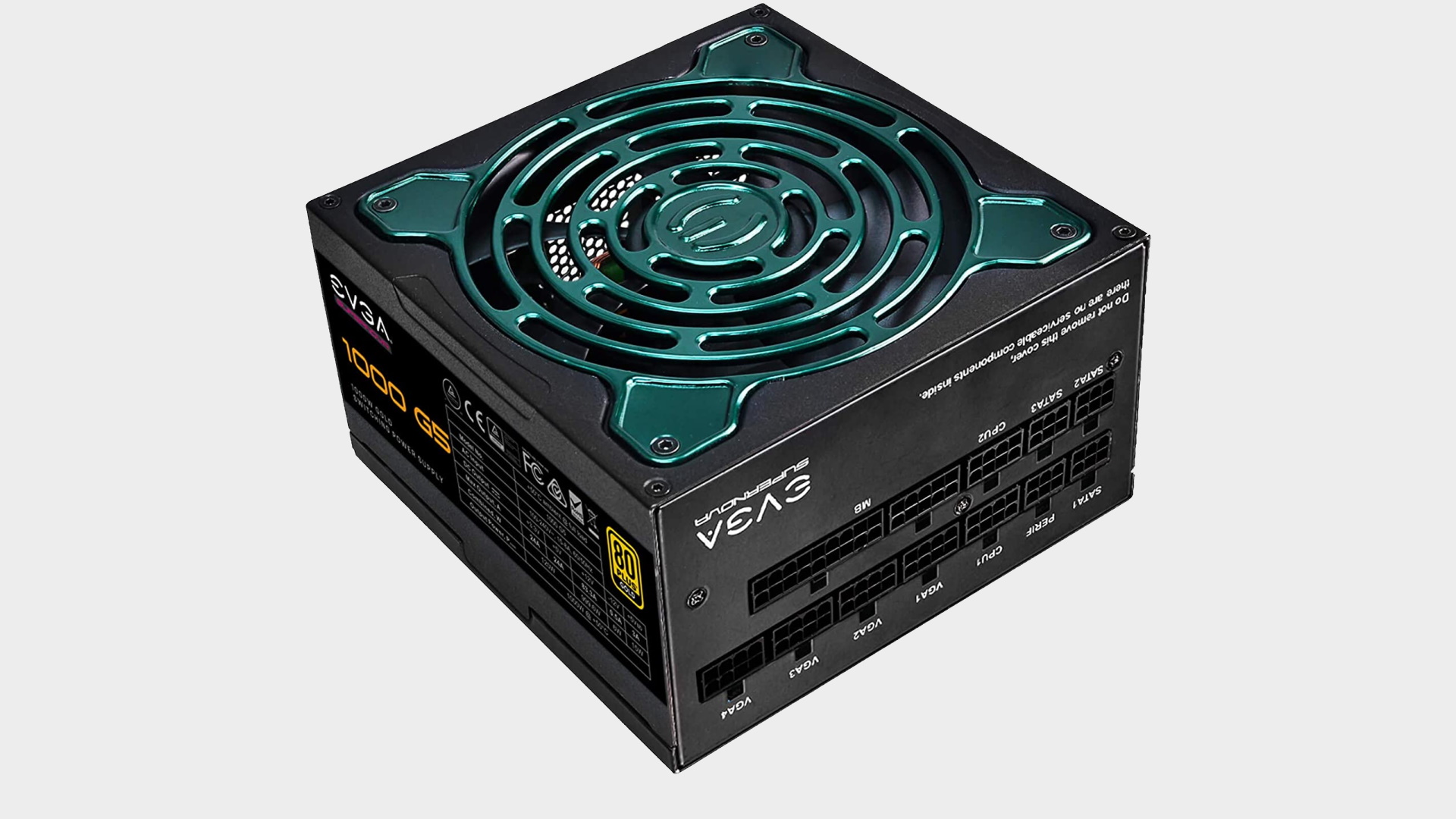 EVGA SuperNova 1000 G5
Enough power for overclocking and then some
Output: 1,000W | Efficiency: 80 Plus Gold | Connectors: 1x 24-Pin ATX, 2x 8-Pin (4+4) EPS12V, 8x 8-Pin (6+2) PCIe, 12x SATA, 4x Molex, 1x Floppy | Modular: Fully