Win more with these Warzone loadouts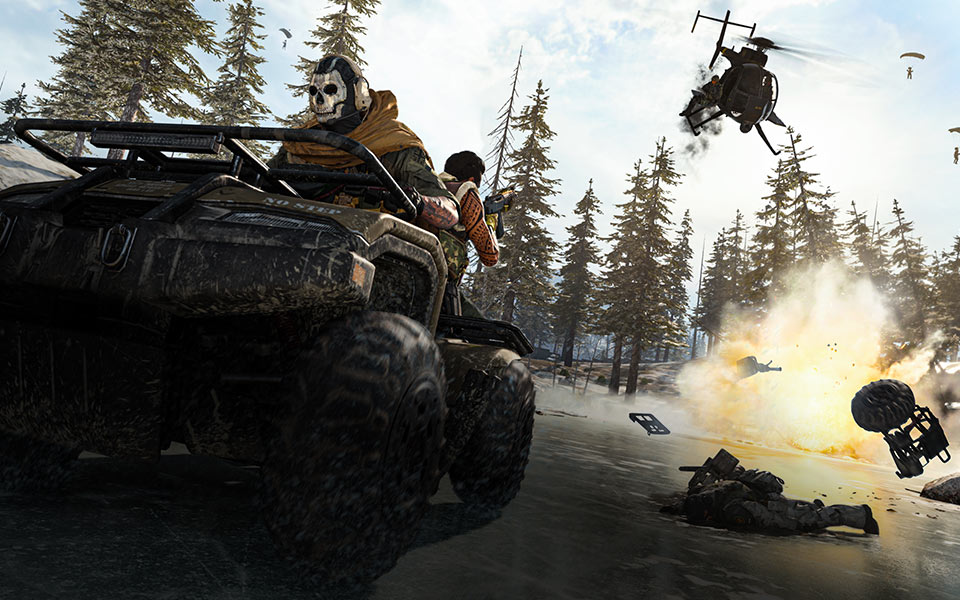 Best M4A1 Warzone loadout: Top all-purpose AR builds
Best MP7 Warzone loadout: Effective SMG setups
Best Grau Warzone loadout: Strong AR builds
Best M13 Warzone loadout:  Attachments to choose
Best Kilo 101 Warzone loadout: Boost the punchy AR
Looking for details about the new Warzone map? Season 5 brought a few little map changes to the battle-royale in the form of satellite stations, but it didn't bring the new region we're hoping for. We did, however, get some news about the long-awaited Warzone map as part of the Call of Duty: Vanguard reveal.
For the first time since Call of Duty WW2, we're heading back to the second world war to hunt down Hitler's successor. But what does this mean for Warzone? Well, the Vanguard reveal also provided some details about the new Warzone map, which will reportedly arrive alongside the game, giving us another region to explore and fight in. 
So whether you prefer Verdansk '84, Rebirth Island, or want details about the new Warzone map, this guide has you covered. If you also want stay up to date with latest competitive builds, this best Warzone loadout list can offer some help.
The new Warzone map is likely themed around WW2
Alongside the reveal that Call of Duty will be returning to WW2 with the new game, Vanguard, we also got some long-awaited details about the new Warzone map. Apparently, Warzone's new map won't be a rework of Verdansk, as many thought, but will be a whole new region in which to fight.
We don't have any specific details beyond that, but if other reports (such as this one from VGC) are to be believed, the map is themed, suitably, around Vanguard, and Warzone will pivot to a WW2 setting when it releases. Though not confirmed yet, this likely means that the new Warzone map is coming on November 5, when Vanguard officially releases.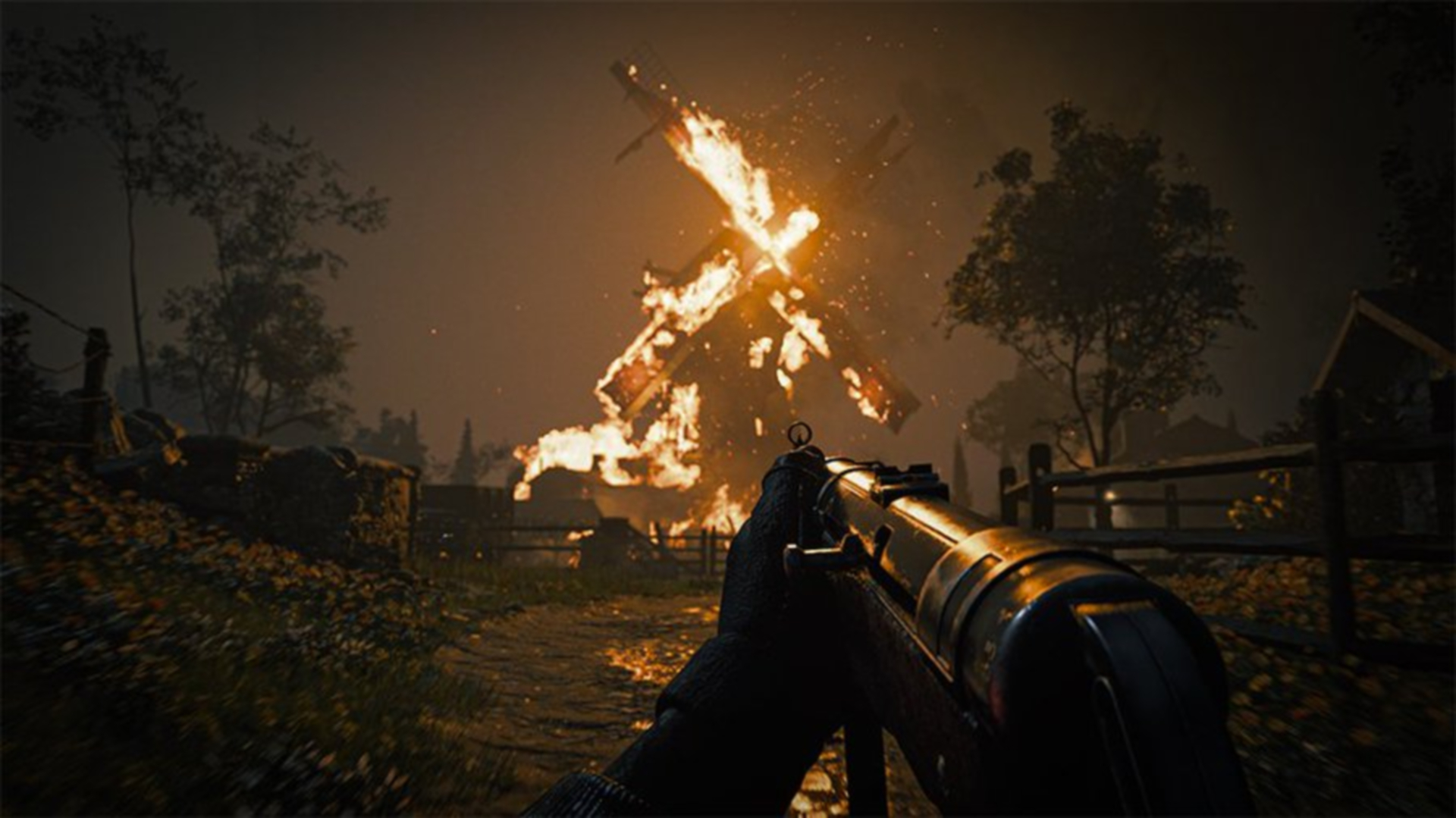 Warzone Verdansk map: Where's the best loot?
The best Warzone loot can be found in supply boxes scattered across the map. The valuable items found in these chests are random, containing weapons (often blueprints with pre-fitted attachments), field upgrades, cash, and even the occasional killstreak. However, it's always worth keeping an eye out for the rarer, orange boxes, which hold better gear such as gas masks and armor satchels that let you hold more armor plates. 
Warzone Verdansk map: Where are the hot zones?
Hot zones are where you can expect the most bloodshed to go down at the very beginning of the game. Whether you want to avoid them so you can loot in peace or find somewhere to immediately bloody your hands, check the list below. It's no coincidence that these locations also coincide with loot-rich spots.
Here's a list of the hot zones: 
Gora Summit
Verdansk Airport
Superstore
Verdansk Hospital
Downtown Tavorsk District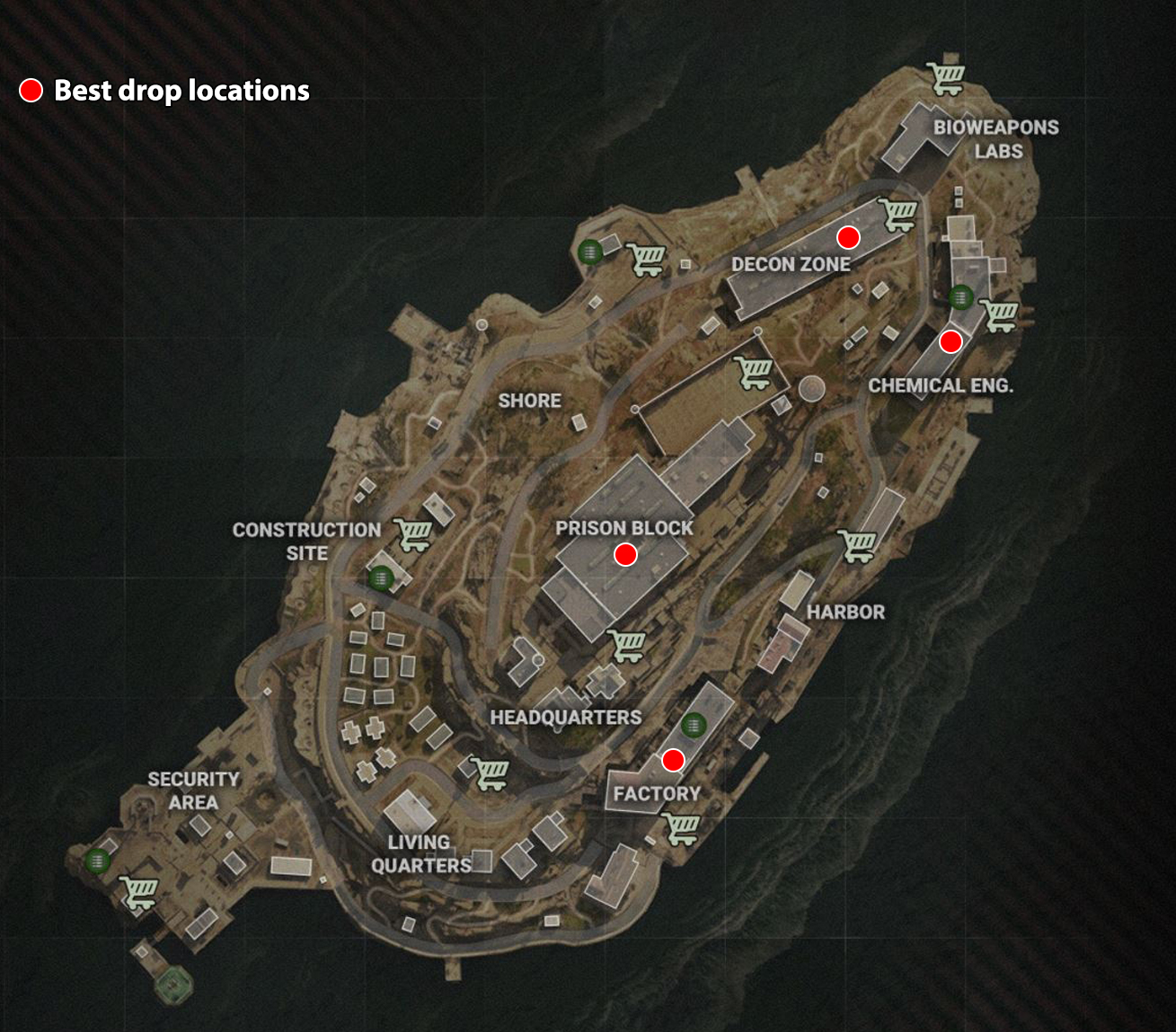 Warzone Rebirth Island map: Best drop locations
Rebirth Island is a much smaller map, currently available in its own playlist. Modes like Rebirth Mini Royale Quads/ Duos are fast-paced matches that take place in condensed areas on the island. If you're hoping to run into other squads quickly as you hunt for the best Warzone guns, here are the best Rebirth Island drop locations:
Prison Block 
Decon Zone
Chemical Engineering
Factory
There are also five ammo caches across Rebirth Island, found in: Factory, Chemical Engineering, Security Area, east of Construction Site, and west of Decon Zone.