What happened during the Warzone nuke event? After a long wait, it finally happened—the zombies completely flooded Verdansk, and the map was nuked during the Destruction of Verdansk event on April 21. Unfortunately, the greatly anticipated event had a few Warzone server queue hiccups along the way, and some of us missed out experiencing it for ourselves. Thankfully, that wasn't the end of Warzone's live event.
Immediately following the destruction, Rebirth IslandResurgence was the only playlist available, and it sent us to Warzone's smaller map at night where a neat Easter egg gave us a few clues about Verdansk's fate. The Warzone event Part 2 kicked off on April 22, throwing players into the new map Verdansk '84 and ushering in the start of Warzone Season 3. A lot went on in those 24 hours, so here's what happened during the Warzone nuke event.
Warzone's Verdansk map got nuked, watch it here
Win more with these Warzone loadouts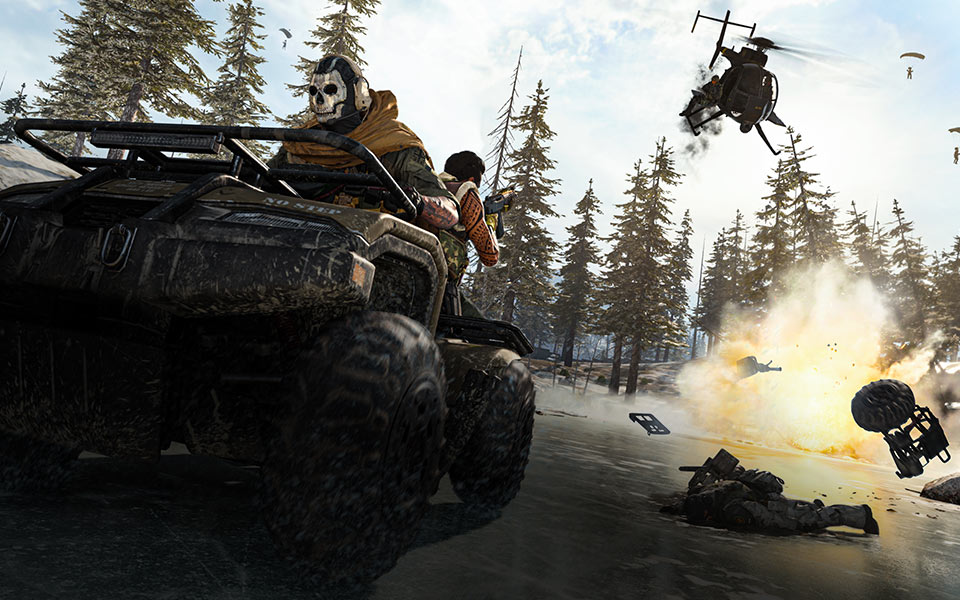 Best Warzone loadout: The gear to choose
Best M4A1 loadout Warzone: Top all-purpose AR builds
Best MP7 loadout Warzone: Effective SMG setups
Best Grau loadout Warzone: Strong AR builds
Best M13 loadout Warzone:  Attachments to choose
Best Kilo 101 loadout Warzone: Boost the punchy AR
Warzone's long-awaited nuke event has come to pass and Verdansk will never be the same. The explosive finale began with The Destruction of Verdansk Part 1 limited-time event, a 100-player survival mode where dead players would instantly come back as zombies to kill the remaining living. Despite players' best efforts to save Verdansk, all was lost as a dramatic cutscene showed a nuclear missile collide near the stadium, seemingly destroying the map.
Following the Destruction of Verdansk Part 1, there were a few more Warzone live events to look forward to. And as mentioned above, players were stuck on Rebirth Island until the next part of the story was revealed. 
The Destruction of Verdansk Part 2 event kicked off with a brief return to Rebirth Island, set 15 minutes before the events of Part 1—though again, server capacity prevented many players from participating. The objective was to secure a nuclear device and hold on to it until it was fully charged, before launching the nukes to destroy Verdansk themselves.
As soon as the nukes were launched, the screen cut to black and a cutscene rolled back time, then immediately threw players into the new map, Verdansk '84.
What does the new map look like? 
Warzone's new map, Verdansk '84, isn't a great deal different from the original map—at least at first glance. Many locations have had an overhaul or have been replaced completely, so there are some new places to explore if you hope to familiarise yourself with the new layout.
Locations such as Verdansk Airport, the Stadium, and Downtown have been reworked, while others have been replaced entirely. There are completely new areas to scout out too, such as the Karst Salt Mines, and the hard-to-miss Grid Array. And if you're looking for some familiarity, the Standoff area is based on the Black Ops 2 map of the same name, while Gora Summit (formerly Gora Dam) is based on the classic Black Ops 1 map. 
It's been an exhausting wait, but it's finally here.