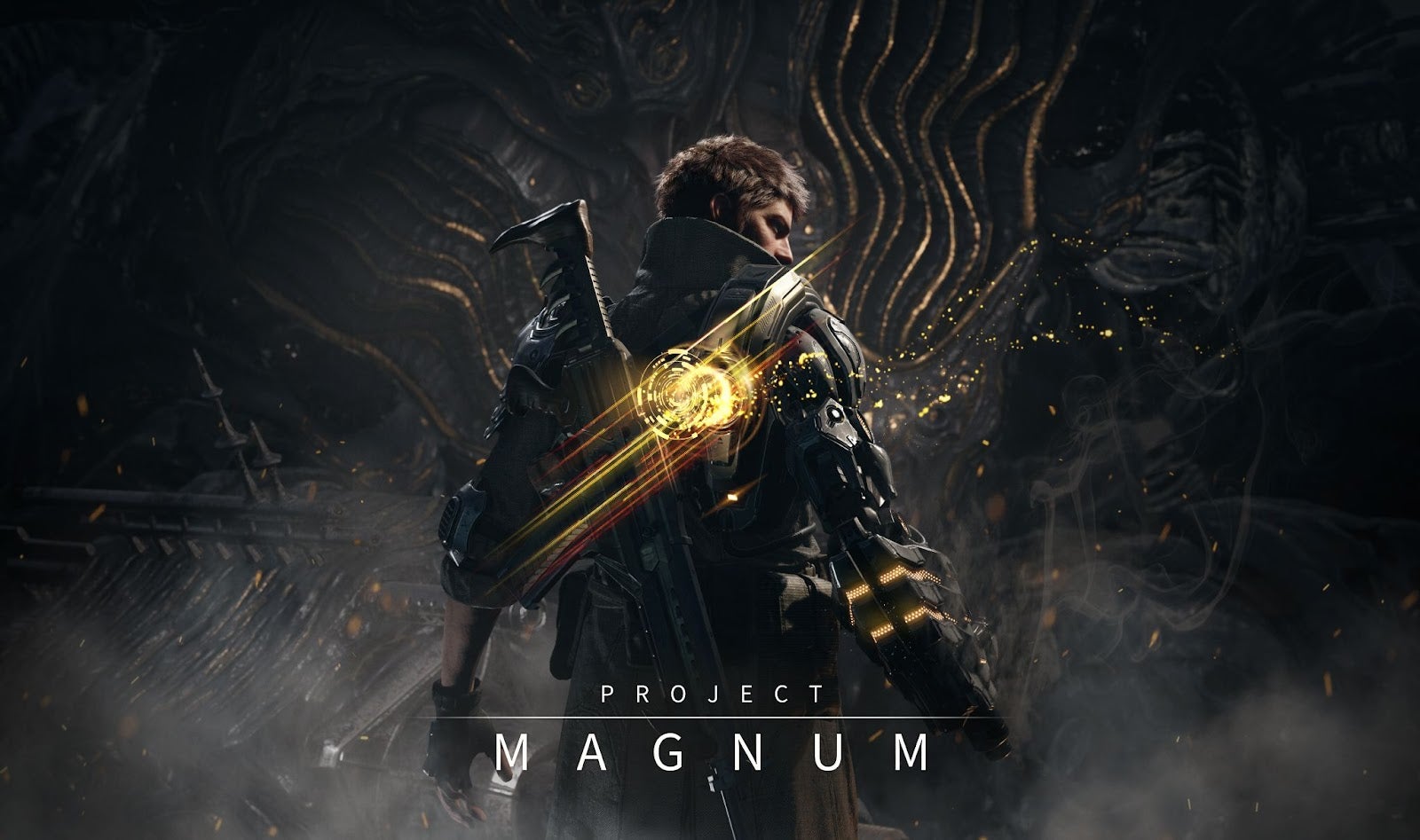 South Korean and Japanese game publisher Nexon released a new trailer for their new shooter, tentatively titled Project Magnum, that shows off the gorgeous visuals, detailed character designs, and some of the game's guns and powers.
The centerpiece of the trailer, though, is undoubtedly the huge enemies that a squad of players are tasked with taking down. Though the game features standard enemies that are your size, the more impressive scenes deal with taking down larger enemies together, a design that will hopefully set this game apart from the other looter shooters on the market.
Project Magnum is a loot shooter, for what looks to be four players. It's entirely PvE, and outside of the action combat, looks to have a few movement abilities like a grappling hook.