Black Friday Gaming Monitor deals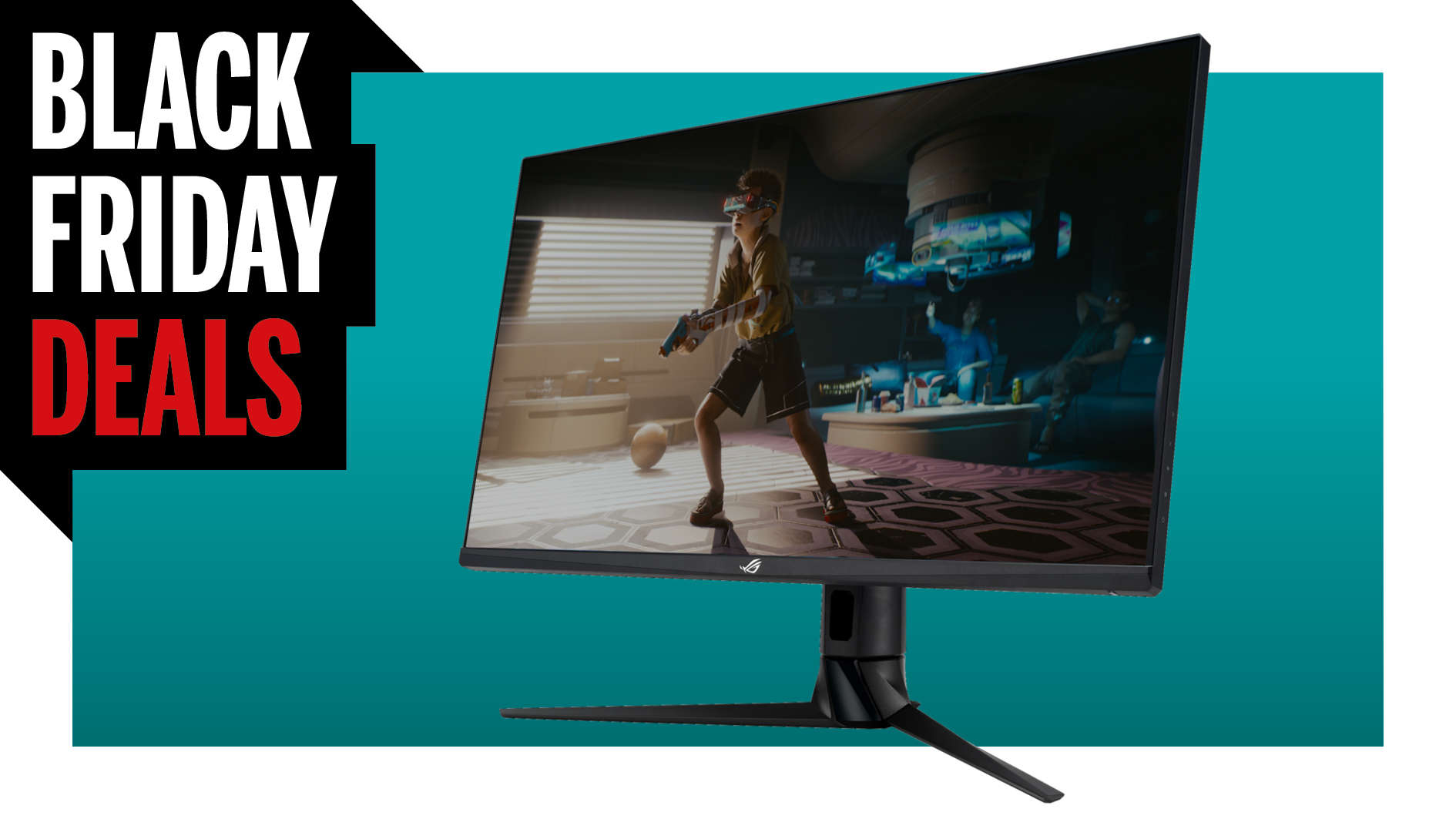 Jump straight to the deals you want…
1. Gaming Monitor deals
2. Gaming TV deals
Black Friday has arrived and monitor deals are plentiful, their dazzling displays begging for our attention. If you've been looking to give your screens an upgrade to take advantage of the latest games, now's the best time to go bigger for a faster refresh rate, or grab an HDR display that'll let your games shine. If you find the trifecta, all the better.
As it stands, the best gaming monitor for PC gamers has the nice balance of a 144Hz refresh rate with a 1440p native resolution. IPS or VA panels offer better colour and contrast than TN panels while still maintaining those high refresh rates, so they're preferable. TN panels are still viable though, and you'll find a lot at good prices.
Gaming monitors are one of the easier things to get a hold of right now, much easier than nabbing a new graphics card. It should mean plenty of choice and hopefully reasonable shipping times. Plenty of choices can make it overwhelming to figure out which gaming monitor is the best deal though, which is why we're here to pluck out the offers you should care about.
If you were one of the lucky few to snag an RTX 3080 or RTX 3090, be sure to keep an eye out for the best G-Sync monitors to provide the smoothest gameplay you can get. AMD RX 6000-series GPU owners, we didn't forget about you! We will make sure to keep an eye out for killer FreeSync monitor deals as well as G-Sync compatible FreeSync monitors out there too. 
Who will have the best Black Friday gaming monitor deals?
Black Friday Gaming Monitor deals
 | -inch | p |  | ££ at  (save £)
C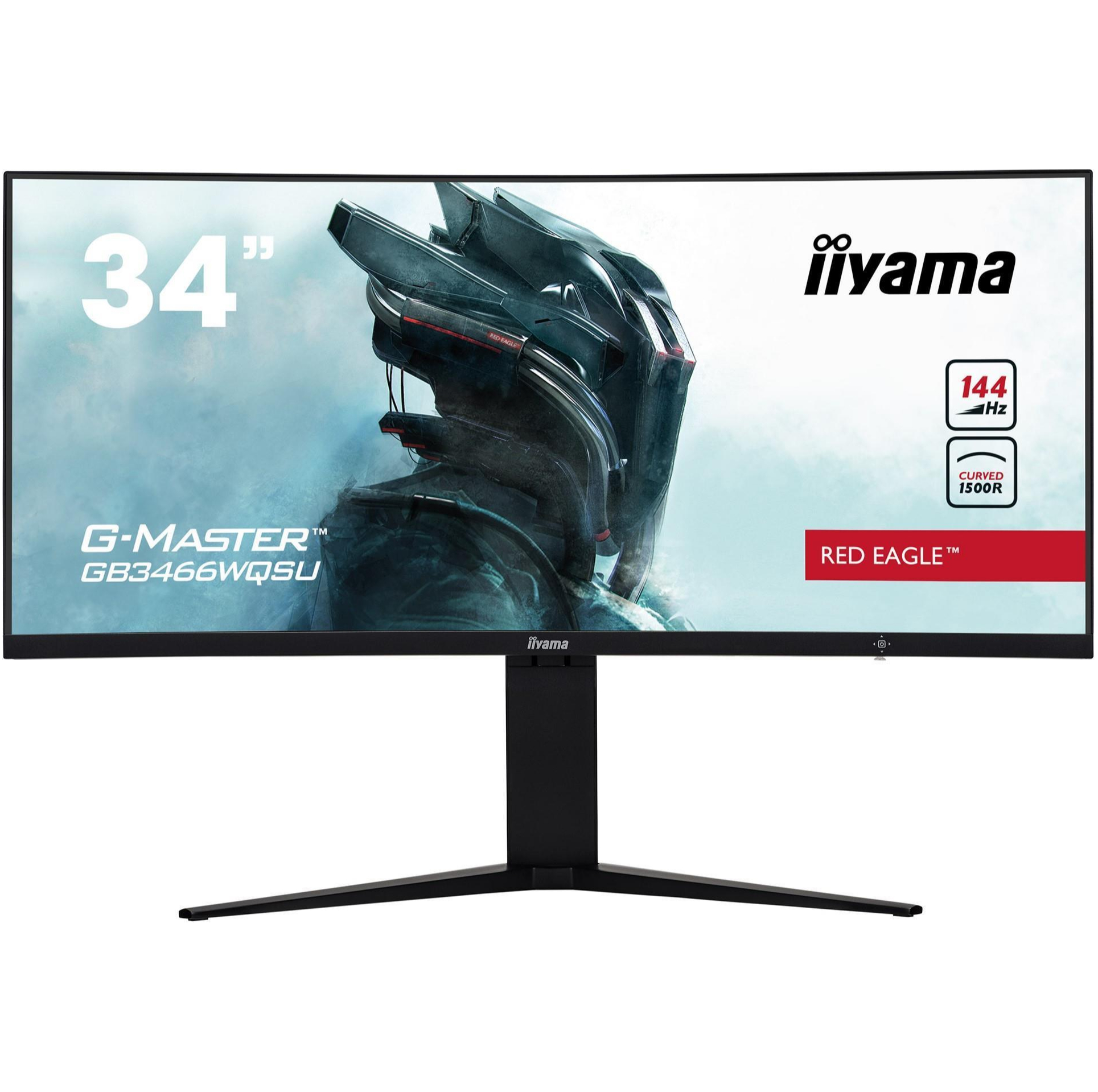 Iiyama GB3466WQSU-B1 | 34-inch | 3440 x 1440p | VA | £469.99 £329 at Box (save £140)
This quality ultrawide panel is available at a very tempting price right now. It's pitched pretty much perfectly at us PC gamers: 3440 x 1440 at 34-inches makes for an immersive experience, especially given the screen's subtle curve, throw in the 144Hz refresh rate and great contrast ratio, and there's a lot to love here. Very tempting indeed.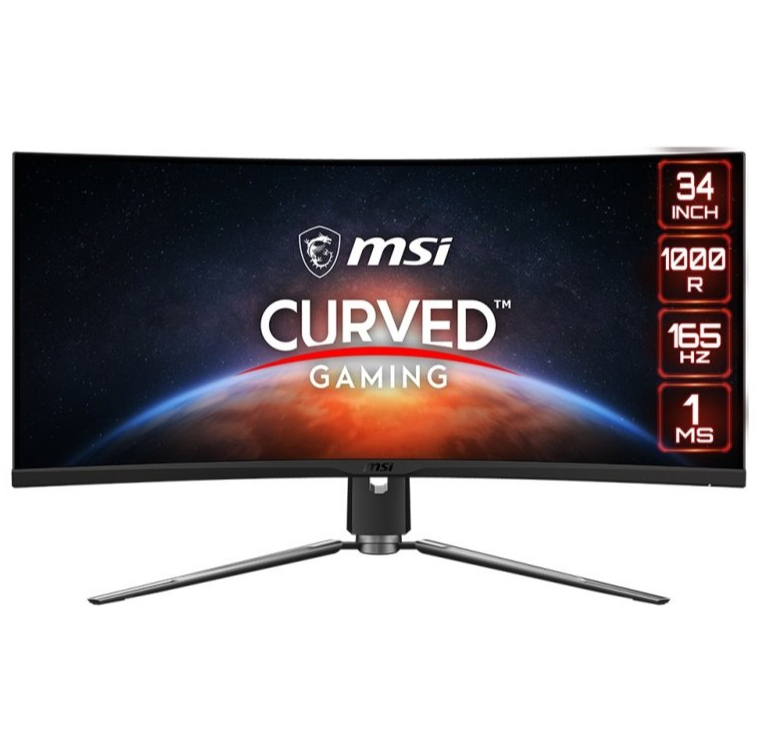 MSI MPG Artymis 343CQR | 34-inch | 3440 x 1440p | VA | £863.09 £599 at Ebuyer (save £264.09)
Ultrawide monitors are great for gaming and they're not bad for working on either. That this panel is also capable of hitting a refresh rate of 165Hz is nothing to be sniffed at either—in fact, it sits at the top of our best high-refresh gaming monitor guide. It's a VA panel, so you get great contrast, and it's curved for an even more immersive gaming experience too.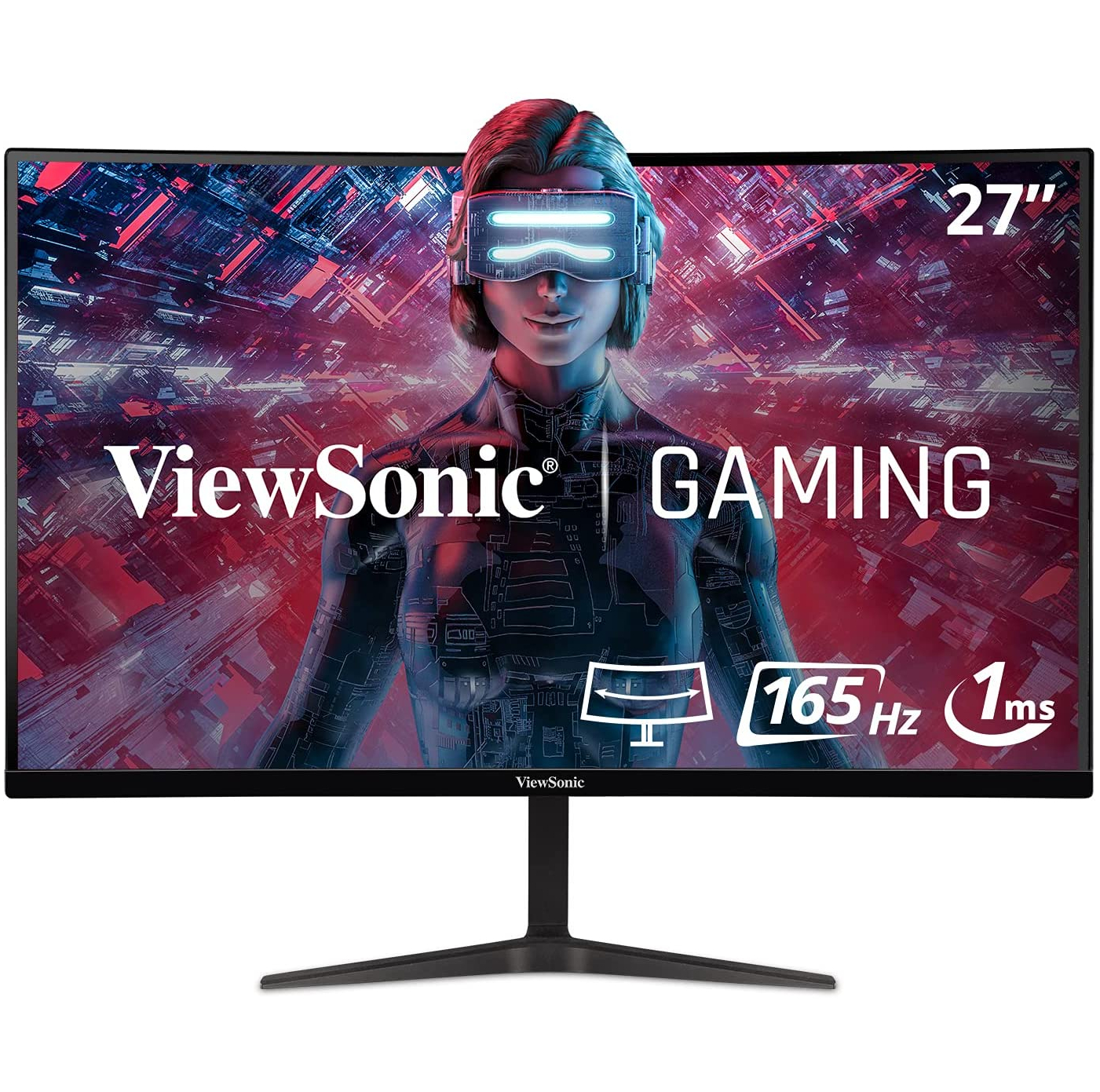 ViewSonic VX2718 | 27-inch | 1440p | VA | £245 £194.60 at Amazon (save £50.40)
This 1440p Viewsonic screen has some curved goodness for extra immersion, as well as a 165Hz refresh, and tasty 1ms response. All that's topped with some nice built-in speakers, and although it's a little dim, it's a great deal right now.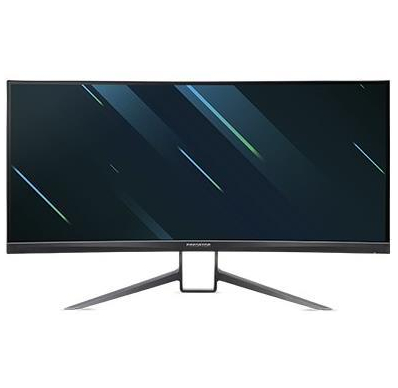 Acer Predator X35 | 35-inch | 3440 x 1440p | IPS| £2,175.15 £1,351.99 at Box (save £823)
This swanky version of the Acer Predator—one of our favourite gaming monitors ever—will not disappoint. Not only do you get an extra wide curved screen, but one that comes with a 180Hz refresh rate and G-Sync Ultra for smooth frames, too. And that's topped with a 2ms response time, and it even sports built in speakers.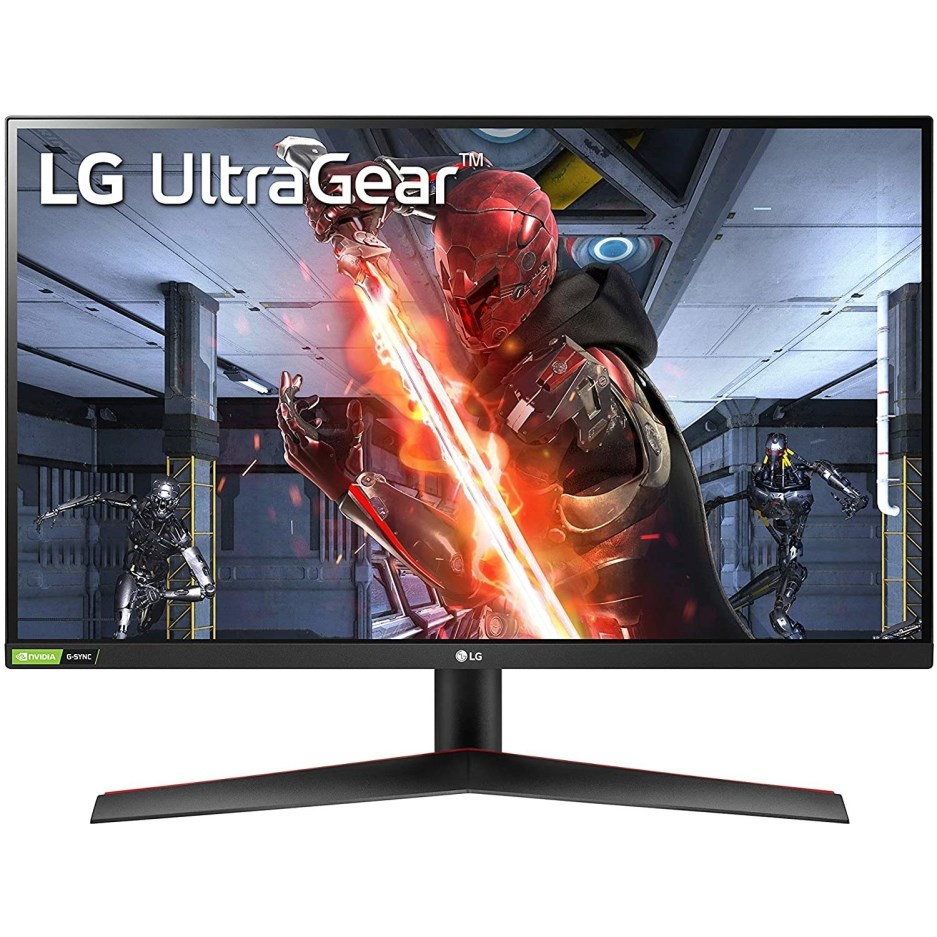 LG 27GN800-B | 27-inch | 1440p | IPS | £519.97 £279.97 at Laptops Direct (save £240)
Given the name, Laptops Direct is probably not your first port of call for monitor deals, but this 27-inch LG is a great price right now. Even if the 'saving' looks a trifle generous compared to the level it's been retailing for… But with a 144Hz refresh rate, a genuine LG IPS panel, and a 1ms response time, this will make for a great gaming monitor. The only downside here is that the stand doesn't offer a lot of adjustment.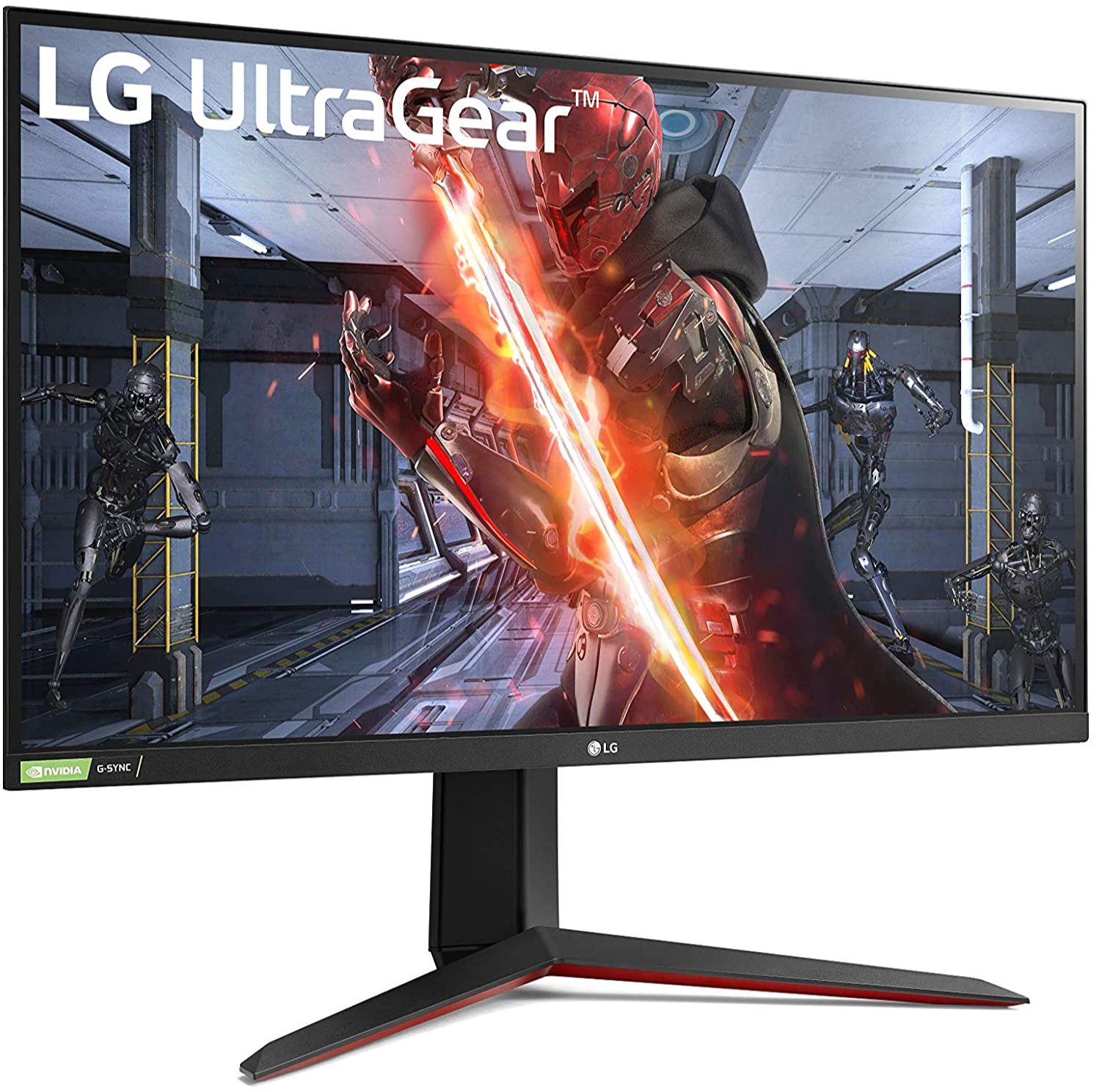 LG 27GN850 | 27-inch | 1440p | IPS | £319.99 £299.99 at Amazon (save £20)
This screen comes darn close to the display at the top of our best gaming monitors list, it's just the 1440p version instead of the 4K one essentially. With a 144Hz refresh rate and a 1ms grey-to-grey response, it's got your back in gaming. And G-Sync compatibility can mean less screen tear for those packing an Nvidia GeForce GPU as well. It's got a slightly better panel and a much better stand than the often cheaper LG 27GN800 too.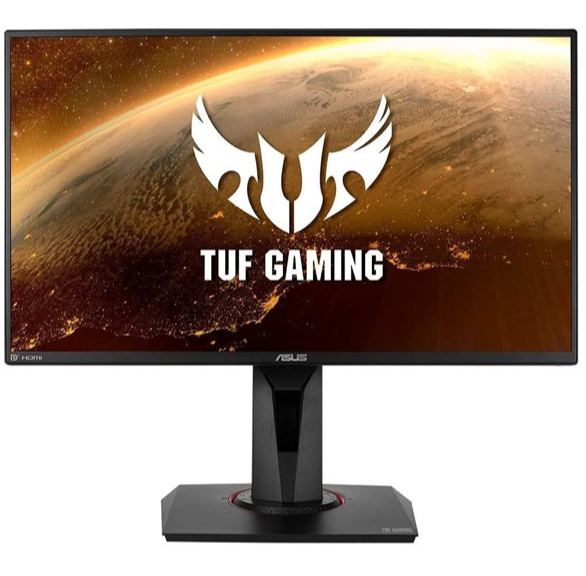 Asus TUF Gaming VG259Q | 24.5-inch | 1080p | IPS | £249.99 £149 at Box (save £100)
Coming with adaptive sync, this 144Hz monitor hits a pretty sweet spot as far as gaming is concerned. It's nice and cheap right now, but still delivers on the most important aspects a gaming monitor needs. That speed and 1ms response will see you well in competitive games.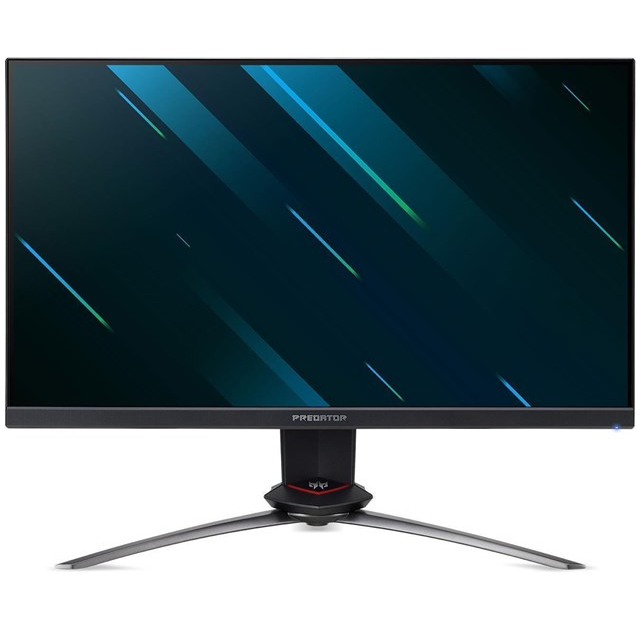 Acer Predator XB253Q | 24.5-inch | 1080p | IPS | £299 £199 at Box (save £100)
Another one for the competitive gamers out there. With a 2ms response and smooth 144Hz refresh, along with G-Sync compatibility, this is one worth checking out for those packing an Nvidia GPU. It's a toned-down version of one of our favourite monitors ever. Oh, and it comes with built-in speakers, which is nice.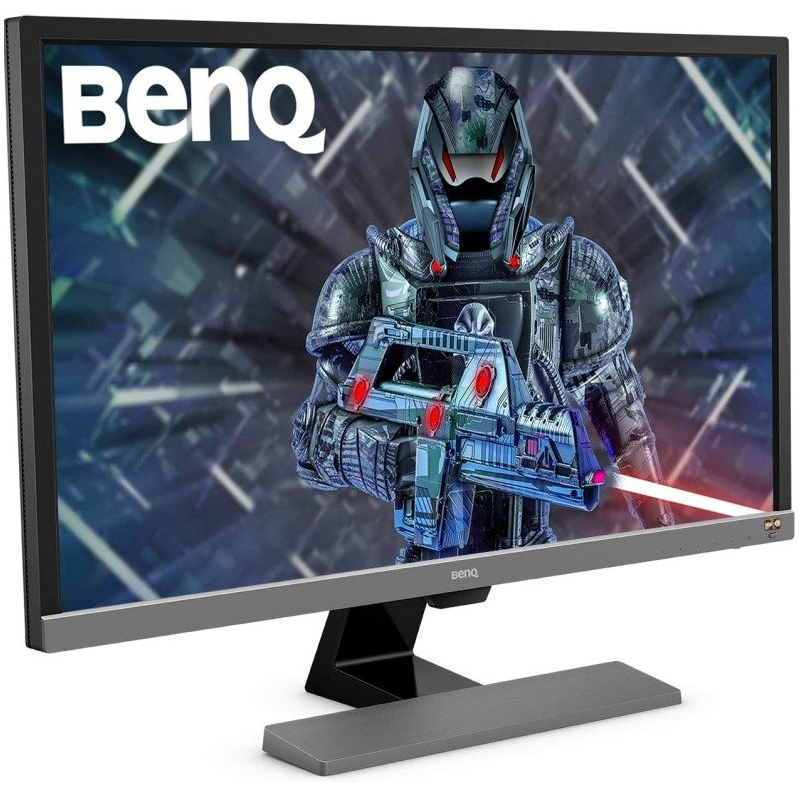 BenQ EL2870UE | 28-inch | 4K | TN | £224.99 £179.99 at Ebuyer (save £45)
There are some really good high-end 4K gaming monitors out there, but they tend to cost a lot, lot more than this. If you're in the market for a cheap 4K panel, then this BenQ is definitely worth considering. It's only a TN panel capped at 60Hz, but the 1ms response time does help keep it feeling responsive, as does support for FreeSync. This is a decent saving as well. 
Our magic price searching bots are all over the web, tracking down the best prices all the time. That means this list will be regularly curated multiple times each day.
Black Friday TV deals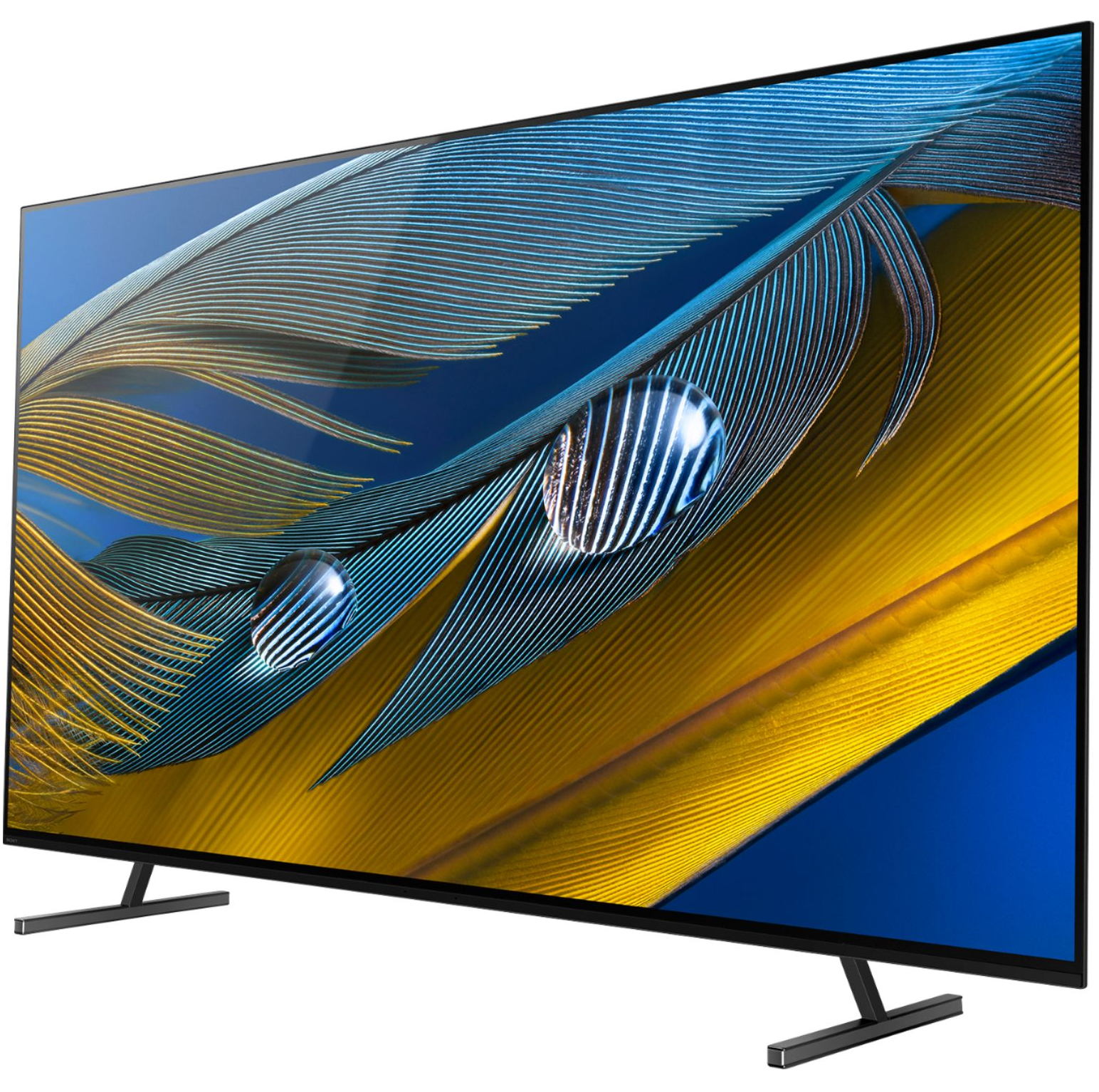 Sony Bravia XR A80J | 55-inch | OLED | 4K | £1,899 £1,299 at Box (save £600)
This high-end TV from Sony uses OLED tech to produce one of the best experiences around. Near-infinite contrast, excellent colour gamut, and a quick response time make it as great for gaming as it is for watching movies. 120Hz refresh rates and HDMI 2.1 round out its next-gen capabilities.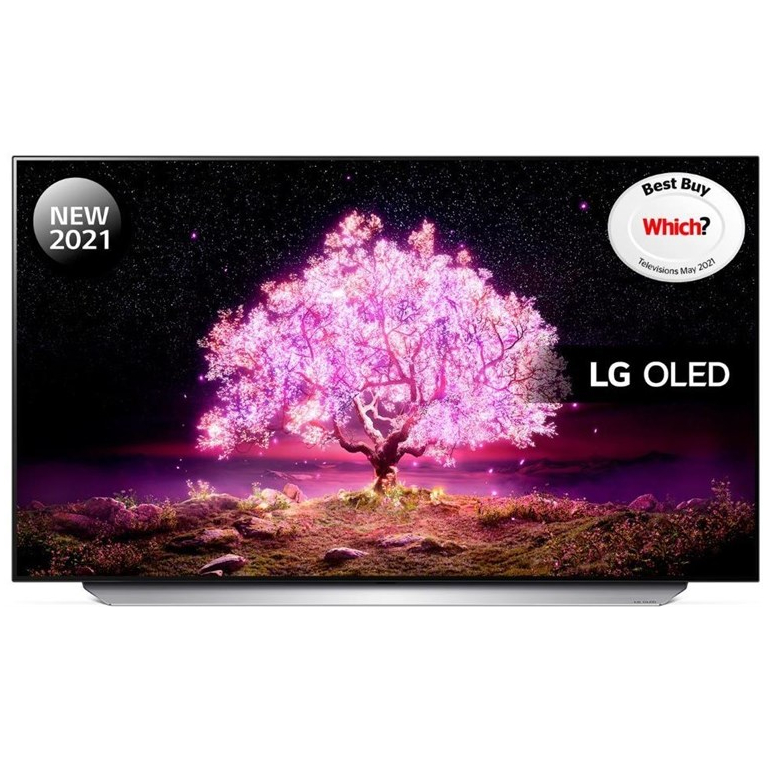 LG OLED55C16LA | 55-inch | OLED | 4K | £1,699 £1,199 at Box (save £500)
Not a terrible deal here with this 2021 model OLED LG TV. OLED tech gives you stark contrasting blacks and vibrant colours, while on the gaming front the 120Hz refresh rate is great. Support for HDMI 2.1 means you can plug your consoles into it as well as your PC. It's also G-Sync compatible and has a 40W built-in speaker, to boot.
There's something to be said about being able to sit on your couch with a wireless controller and playing your favorite computer games on a massive TV. Our deals bots are working overtime to find the best TV deals on the internet. 
When will Black Friday gaming monitor deals start to appear?
Black Friday is November 26 this year, but many retailers usually start to doing Early Black Friday sales waaaaay before that. Last year we saw sales start November 1st, but we've been seeing big sales kicking off as early as Halloween for some major retailers. 
What should I look for in a Black Friday gaming monitor deal?
First, check the product's historical pricing. We like to use camelcamelcamel, which shows how often something has been on sale and how much. This way, you can see if a current deal is at its lowest and best price. 
Apart from price, you would next look at its native resolution. You want it to match up with what your GPU can do. Meaning there's no point in spending the money on a 4K gaming monitor if you're only using an RTX 3060 where a 1080p monitor is sufficient enough. Be realistic with your shopping goals. 
If you're planning on embracing the ultrawide lifestyle, the resolution is super important. It should be 1440 pixels high at a minimum, while the width should be whatever you think your desk can accommodate. Start with 3440 x 1440 ultrawides as your base and go from there. 
The refresh rate is next on the list. You WILL see a lot of 60Hz screens on sale. Skip those. Even if you're going with an absolute budget display, 75Hz should be your floor. If you see a screen you like in your budget that's 120Hz or higher, scoop that bad boy up. As long as your GPU can handle it, a higher refresh means smoother gameplay.