A cheap gaming chair should still be comfortable and offer the support your weary gamer's frame deserves, without breaking the bank. Even if you can't afford to spend the $500–$1,000 that the best gaming chairs demand of your wallet, you still deserve a seat that will look after your spine.
We're limiting ourselves to a maximum of $200 here, although aiming for closer to the $100. When you're spending under $200 on a gaming chair, you're not going to get the refined throne that companies such as Secretlab and Herman Miller can offer, but that doesn't mean you have to forgo any luxuries for your derriere.
You do, however, want to make sure that a cheap gaming chair isn't going to negatively impact your posture or body. It's all about support when looking for a cheap gaming chair. Ergonomics can be one of the first things to go out of the window when you go for a cheap gaming chair over a more expensive option, and that means you might miss out on decent padding, adjustable armrests, neck support, and extra lumbar support cushions. 
You may also find that cheap gaming chairs come in mid-height variants, too, shaving a few dollars off the sticker price by, well, giving you less chair. Ideally, you want a full-height backrest that will support the spine throughout a gaming session.
In this snapshot guide, we've used our experience and expertise to nail down the best cheap gaming chairs on offer right now. And, while they won't necessarily be ones we've tested personally, we've sat our behinds on enough gaming chairs to know what we're looking for, and what to avoid.
The best cheap gaming chairs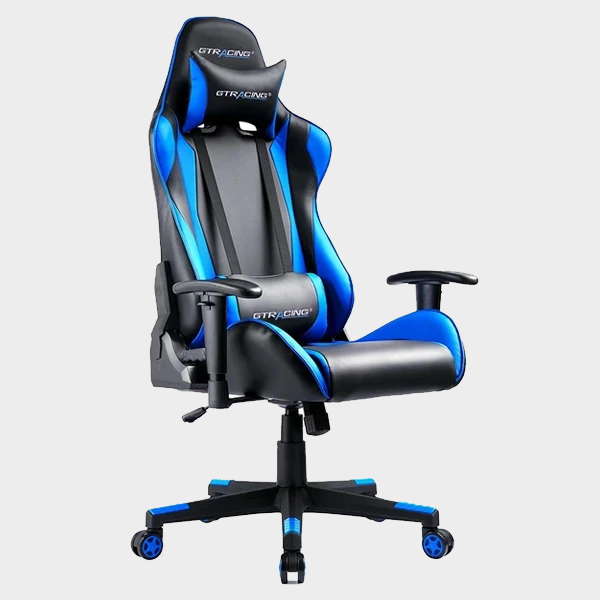 GTRacing Pro Series | Adjustable armrest | Neck pillow | Lumbar support | $179.99 $129.99 at GTRacing.com (save $50)
These chairs look the part and pack many of the features of gaming chairs which cost twice the price. It's comfortable, has five-star ratings across the site, is adjustable, and will definitely do the job.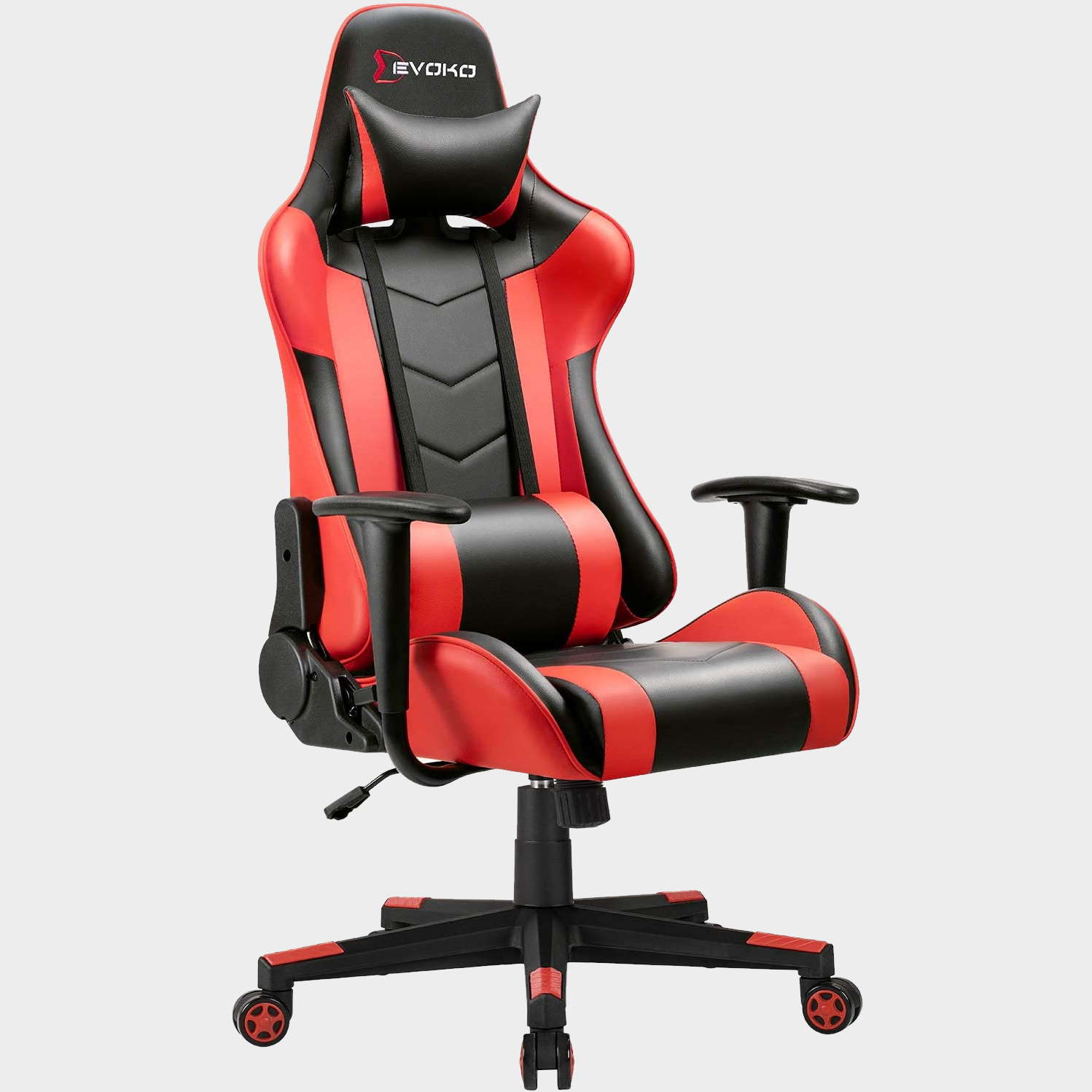 Devoko Gaming Chair | Lumbar support | Neck pillow | Adjustable arms | $129.99 $89.99 at Amazon.com (save $40)
The Devoko chair is a classic in cheap gaming chair circles and has been around for an age. Which is why it's got a 4.5 star rating on Amazon from over 6,000 reviews. Well, the fact that it's consistently available for under $100 but comes with the necessary features of a decent gaming chair helps there too.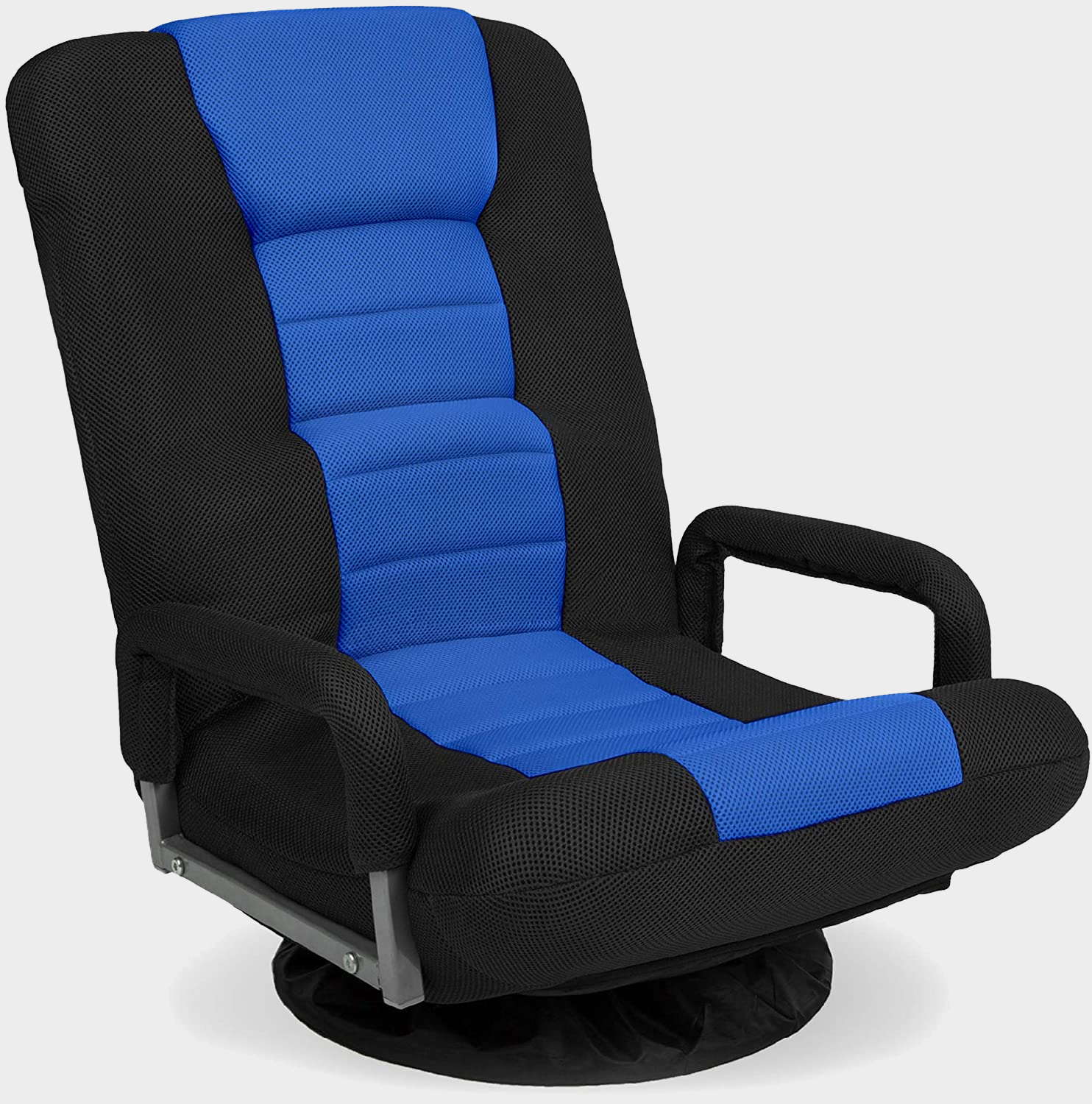 Best Choice Products Multipurpose 360-Degree Swivel Gaming Floor Chair
Noooooooooooooooooooooooooooooooooooooooooooooooo thanks.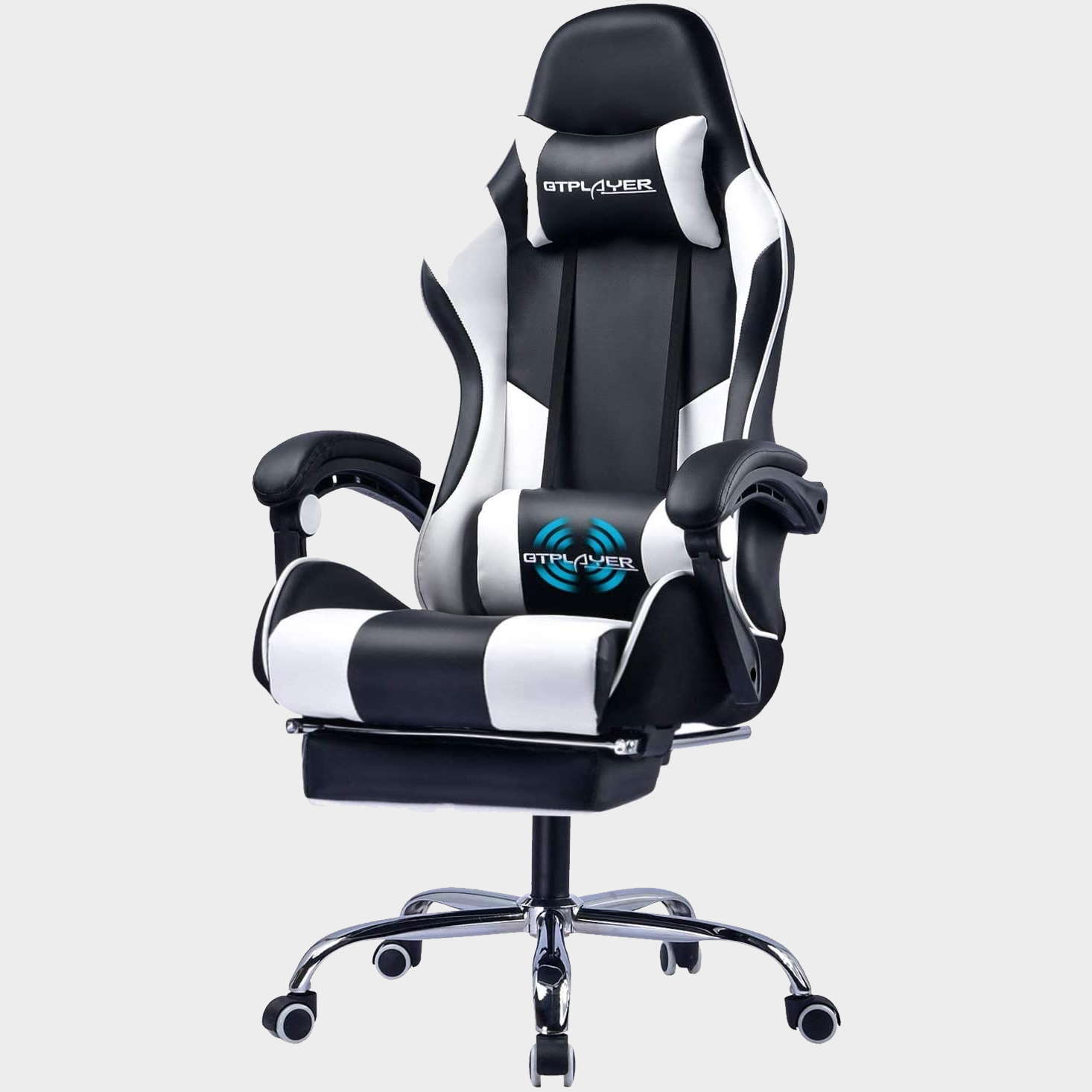 GTPlayer Gaming Chair | Lumbar support | Neck pillow | $115.99 $109.00 at Amazon.com (save $6)
Forget the dubious benefits of the USB-powered massage feature built into the lumbar cushion and just be happy there is some form of lumbar support. The arms are unfortunately not adjustable, but you do at least get an extending leg-rest for when you want to kick back.
Should I buy a cheap gaming chair?
If you're after the racing aesthetic, then a cheap gaming chair will absolutely deliver that, but it's what's underneath that faux leather exterior that really counts. Going too cheap will mean you get a frame that can't stand the enthusiastic exertions of a heated gaming session or a seat with padding that either offers no support or melts away within months.
Alternatively, if you're not desperate for the streamer look, then you can find decent office chairs, with far more ergonomic designs, for less than the sticker price of a serious bucket seat. 
But there are cheap gaming chairs out there that won't kill your spine; just make sure you don't make too much of a sacrifice on your seat ergonomics.